Prices
Montessori Palau Girona is a private, non-state school and, as such, does not receive any state subsidy or aid and is financed entirely by the fees paid by the families.
The educational fees for the school are detailed below.
Price information for the 2021/22 school year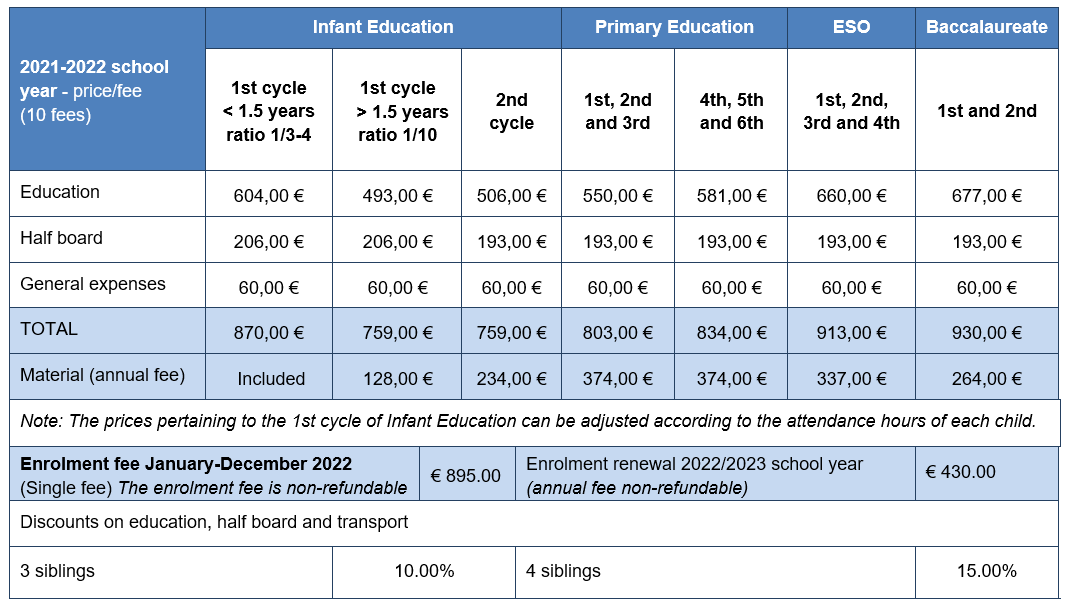 Note:
The school reserves the right to modify the prices in the event of there being any changes to the current legislation as regards taxes or an unforeseen increase in the cost of the products or services provided by our suppliers. If you have any query or doubt, please contact the Administrative Secretary.